Bit of a weird gotcha we have discovered this week. TDI for Connections on iSeries was not happy with the latest PTF fixes applied to the machine.
TDI was working without issue prior to the PTF's being applied. An IPL was performed to allow everything to apply correctly – that is when we noticed issues with TDI.
When attempting to populate the profiles DB or even run a collect_dns we were seeing an error. Nothing had changed in any of the config files but we were seeing an error relating to the LDAP URL.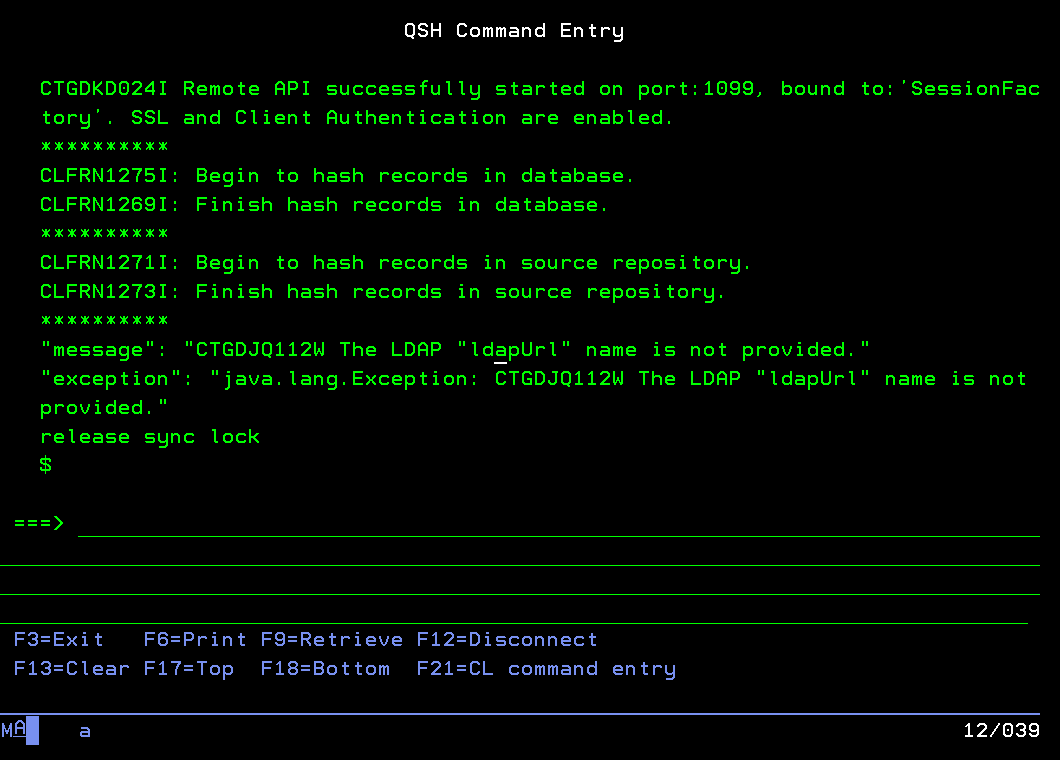 On the off chance that something specific had been overwritten we decided to reinstall TDI. The only thing that had changed was the PTFs, so it was likely something in one of the many applied to the system had overwritten something that TDI was looking for.
The steps ran were as follows:
Uninstalled TDI
Removed the directories that had been created under the /QIBM/ProdData and /QIBM/UserData folders
Run – export QIBM_CCSID=819 as required
Install TDI and patch
Reconfigure the TDISOL directory – take the one from the /QIBM/ProdData/IBM/Connections/TDISOL as it is more up to date than the wizard version
Test
Theoretically nothing should have affected TDI – but something appears to have .. It was a fairly quick fix (about 2 hours in total)
So if you are running Connections on i and have applied the latest PTFs .. check the TDI sync still works